Are you using LinkedIn?  I have seen a lot more activity happening on LinkedIn lately and starting to wonder if it may be surpassing Facebook as a social media marketing tool.  What do you think?
____________________
How LinkedIn Apps Can Promote Your Business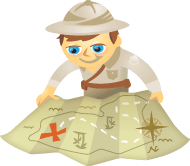 If I were going steady with any social networking site, I would have to call LinkedIn my main squeeze.
Ahhh yes, the lovely LinkedIn.
She warms me up with friendly introductions to powerful decision makers. She brings a smile to my face from the absurd amount oftargeted traffic to my websites. And she goes…