A quote in the following article strengthened my feelings about how important social media marketing is becoming to businesses.  It says: "Two-thirds of the world's gross domestic product, especially in the United States, is driven by word-of-mouth recommendations…", and we all know that Facebook is a great way to share personal experiences about products and services.  Read the full article for some important information about Facebook's new messaging platform, and how it could affect your business.
_________________
What the Facebook Message Platform Means for Businesses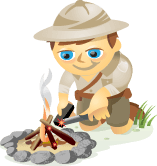 Are you up to speed on Facebook's new messaging platform? Have you considered how it could impact your business?
Last year, Mark Zuckerberg announced changes to Facebook's messaging platform. Now you can integrate your email, text messages and chat messages into one platform—Facebook. If you would like an facebook.com email address, you can get that…